Offices hours Tuesday, Jan. 18.
Mississauga Office is closed
Barrie office is open:

705-737-5622
800-292-7202

Temporary change to office hours:
Until further notice our office hours will be 10:00 A.M. to 4:00 P.M. Monday to Friday unless a scheduled appointment is confirmed.
Due to the high transmission rate of Omicron, I have returned to a reduction in staff who will be in office on a rotational basis. If you desire to speak/meet with a specific staff member, please contact us to confirm that they will be in the office.
I regret reducing our hours, we require this uninterrupted time to complete mandatory duties and deep clean the office in the evening.
Your patience and understanding are appreciated, we will return to regular hours as soon as possible.
Sincerely,
David Gunderson
President & CEO

COVID-19 and Your Credit Union.
The continued spread of Coronavirus (COVID-19) and its variants in Canada and around the world continues to be the primary concern for you and your family. At OECU the well-being of our member/owners and employees is of the deepest concern to us. We want you to know that your safety and our employee's safety will remain our top priority as this situation continues to evolve.

OECU-Doug McKee Scholarships awarded in 2021!

We are pleased to announce the following candidates each received $1,500 at an awards recognition ceremony held at the Credit Union Head Office auditorium with safety protocols in place. The funds are to assist with costs related to their 2021/22 post-secondary school programs.
OECU has proudly been awarding post-secondary scholarships since 2001.We are delighted to have awarded $161,500 in scholarships so far!
Special thank you to HUB International Ontario, our membership's chosen provider of group home and auto insurance, for their continued generous support of our scholarship program.

Congratulations to the recipients!

Is being the Chief Financial Officer of your home stressing you out?
Let us help you De-Stress your Finances and get you out of debt sooner with a manageable, lower interest, debt consolidation payment that is right for you …
Unsecured Personal Loan
starting as low as … 5.99%*

Your Credit Union working for you!
Please click here to read a letter from the credit union.

Recent Questions and Answers re: OECU and COVID-19

Debit Card alert
We wish to advise that there is currently an issue at some merchant locations, as a result of a software update, on their point of sale devices.

This problem is impacting all financial institutions that have issued new cards supporting the mandated changes of Combined Data Authentication. This is not a card issue, but is an issue with terminals at the point-of-sale.

Unfortunately, this is resulting in cards issued in 2019 (debit & credit) being declined.

If you experience an issue with your debit card it has been suggested that you could:
We recommend members to have credit cards if issued prior to 2019 or cash on hand as a backup until this issue is resolved.
The merchants impacted that we have been made aware of are:
Canada: Global Payments (Loblaw Brand merchants), Moneris (Costco, La Senza, Victoria Secret/Pink, Bath and Body Works, Esso, Petro Canada) and other small merchants

USA: NYCE network (Walmart, Costco, Shell, McDonalds and other merchants)

"Hard sell & up sell" practices in the financial world!
The concept of a "Sales Culture" has been around for a very long time. It is not something that our Board of Directors or I have embraced as the business model for our organization. We instead focus on providing exceptional service!
Read more...

Call for Nominations!
It is our desire to have a diverse Board of Directors that is a reflection of our Membership.
We are searching for candidates that have a passion to make our Credit Union better today and tomorrow.
If you are interested in information about being a Director of OECU please click on the link "Cover Info for Potential Candidates."
For additional information and an application form please click on the link "OECU Candidate for Director"
Thank you for your interest.
Cover Info for Potential Candidates | OECU Candidate for Director

e-Transfers are here!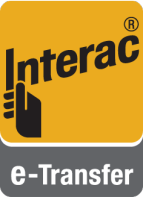 OECU is pleased to launch "e-tsf" the simple, secure way to transfer money from anywhere to anyone.
It's easy.
It's secure.
It's convenient.
It's quick.
Click here for further details.


Are YOU on the DEBT TREADMILL?
Are you tired of paying a debt that NEVER gets paid?
The rates you are paying are probably TOO HIGH!
LET US SAVE YOU 60%!
That's the average percentage interest cost we save credit union members and their families when they consolidate their debt with us.

Click here to read our latest newsletter.

Off my pay... Off my mind
Start Saving Today… click here for details.

Travel Alert – Country Blocking
If you are travelling out of North America please read this
document for important information.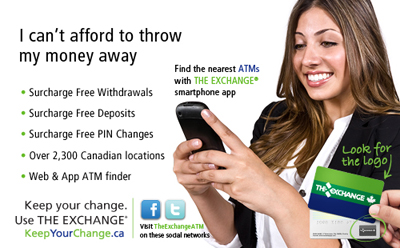 ATM Card Cancellation
If your ATM (Membercard) is Lost, Stolen, Compromised (skimmed) or even if you just have a sense that your card may have been compromised call one of the numbers below and cancel your card immediately. This interactive voice response service is available 24 hours a day seven days a week.
Cancel your card via any of the following options:
ü Birth date and social insurance number.
ü Account number and social insurance number.
ü Name and social insurance number.
ü Name and account number.
ü ATM (Membercard) number.
Stop the criminals from stealing your hard earned money, if you have any suspicious Automated Teller Machine or Point of Sale transactions; cancel you ATM card immediately by calling…
Ø 877 – 764 – 3693 (Canada & U.S.)
Ø 905 – 764 – 3693 (International)

Who can do business with OECU?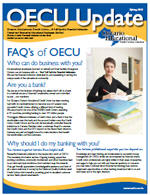 All educational employees (current or retired) and their families throughout Ontario can do business with us – Your Full Service Financial Institution. We are the financial institution dedicated to, and specializing in serving the unique needs of the educational community.
Read about this and other FAQ's of OECU in the Spring Newsletter.

OECU Mobile...is here!
OECU has a new, Mobile web site. We're excited to offer Members access to many of the features of our main site on a handheld device. Features that are currently available on our Mobile site, include: NetBanking, ATM Locator, Promos, News, Services, Rates and a Contact page with office maps.
To access the OECU mobile web site, enter oecu.mobi into the web address bar on your smart phone or mobile device.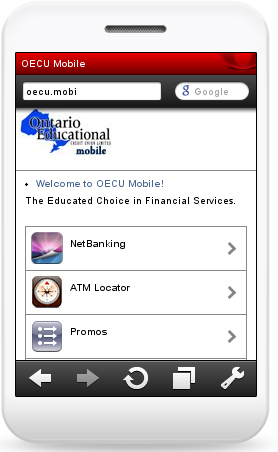 Note: Visiting the OECU mobile web site (oecu.mobi) on a computer will automatically re-direct you to our main web site (oecu.on.ca).

Mutual Funds
For a diverse investment plan
Mutual funds combine the benefits of diversification and professional asset management with affordability – making them an ideal solution for many investors.
Our seasoned Wealth Consultants have access to thousands of quality mutual funds from top performing fund families like:
NEI

AGF

Franklin Templeton

Invesco Trimark

Fidelity
Together, they'll work with you to understand your overall investment strategy and make recommendations on the right mix of mutual funds for your financial goals.
Talk to a Wealth Consultant today to find out if mutual funds are right for you.

Mutual funds are offered through Credential Asset Management Inc. Commissions, trailing commissions, management fees and expenses all may be associated with mutual fund investments. Please read the prospectus before investing. Unless otherwise stated, mutual fund securities and cash balances are not insured nor guaranteed, their values change frequently and past performance may not be repeated.



GO Figure - Your ABC's of Personal Finance

With one stop, make more informed financial decisions, organize your finances and calculate your needs for mortgages, personal & auto loans, retirement, insurance
and much more! "Go Figure".